Is Excel a Constant Battle?


It's Time to Make Peace!
Master Excel Lookups and References to Take Control of Your Spreadsheets!
You want to learn how to create beautiful spreadsheets that you can be proud of?
You want to get satisfaction and exhilarating feelings of accomplishment as you use Excel?
You want to avoid breaking your spreadsheets every time you make a change?
You want to NEVER again feel embarrassed about your spreadsheets?
You want to amaze your boss and bring huge value to your team?
If you answer "yes" to any of these questions, this message is for you...
"I've used Excel for many years, but never really learned how to use it. This course has helped me understand more of its power..."
Greetings!
---
I'm Igor Ovchinnikov
For over 15 years I've been teaching in Silicon Valley how to use Microsoft Excel for maximum efficiency, productivity and results.
And I consistently found over and over again that many smart people struggle with Excel and waste a lot of precious time using it...
---
For example, many people say...
Excel can be frustrating when you aren't sure if you are doing the right thing.

Am I really seeing the right answers to my calculations?

Why is it not displaying what I expected to see?

Can you even trust your formula?

Again I get this dreaded "#N/A" or (even worse) "circular references" error.

I've seen someone else do this, but why doesn't it work when I try it?

The most frustrating part of all: thinking that you are doing everything right and seeing it miserably fail anyway, and not knowing why.

Can I be confident when I turn in my report to my boss?

This is a waste of time. I could have done it faster manually!
And on and on...
And that's too bad! Because to most people...
...Excel Problems Can Vanish Almost Instantly
if they only take some time to...
Master Excel Lookups and References
You see...
Lookup-and-reference is a special category of functions in Excel that most people miss out on—badly.
Of course, most people have heard about the VLOOKUP function and they may already know how to use it. But they do not use it correctly because they never took time to learn all the wonderful things that you can do with it.
As a result, they use it in a very limited way which prevents them from taking the full advantage of it.
Or let's take the MATCH and INDEX functions—for example. When you learn the right way to use these functions, you may never even use the VLOOKUP any more. Because you can do almost everything you want much much faster by tapping into the power of MATCH and INDEX. But you need to learn exactly how.
Another example is the OFFSET and INDIRECT functions. Most people have never even heard of them. Which means, they are shamefully clueless about the amazing possibilities that these functions can offer you to improve your work processes.
Now... you may ask, "Why doesn't every smart and hard-working MS Excel Oompa Loompa out there take time to master Excel lookups and references in order to...
Become As Efficient as Possible With Excel?
After all, isn't it easy to just read about them, or watch instructional videos to learn all their secrets to finally understand what they do and here you go... they are sitting pretty in your precious Excel toolbox?"
You are absolutely right! You can learn Excel lookups and references that way. There is one caveat though. When you learn about these functions, or even when you know what they do may not be enough for you to take the full advantage of this knowledge.
In other words... when you...
Learn Excel Lookups and References...
is not the same thing as when you...
Master Excel Lookups and References
Let me explain what I mean...
Let's imagine that you want to become a great artist. You can easily buy a set of paints and brushes and some canvas and learn what those things do.
Unfortunately, even if you buy paints, brushes and some canvas (and even if you learn what they do) you are not going to turn yourself into a Van Gogh...
I'm sure you'd agree that you need more than that, don't you? Specifically...
You Also Need...
Gentle Guidance
From a more experienced artist
(Hopefully van Gogh himself)
Mind-expanding Ideas
So you can see the wonderful possibilities that you can get
Consistent Practice
So you can turn it all into a real, valuable skill
The bottomline is... if you want to develop serious skills—be it Excel or in anything else really—these are the most indispensable conditions for your success. It does not matter if you want to learn how to create masterpiece spreadsheets or masterpiece paintings.
Once you get these three most indispensable conditions satisfied, I truly believe you can Master Excel Lookups and References very fast without any big effort whatsoever—and immediately begin using them every day.
As a result, your Excel job satisfaction will probably shoot through the roof because you will not only become infinitely more productive, but also the time you spend in Excel will be way more satisfying than ever before.
I am sure that you realize that...
Your Excel Skills Aren't Just About Excel!
When you master Excel, you also explode your productivity, you sharpen your analytical and critical thinking skills, you unleash your creativity, you earn respect and admiration of your colleagues, you make yourself indispensable to your employer. In fact, you become a better person.
Let me invite you to hone your skills with...
"Master Excel Lookups and References" Course
Now... I don't know if this training will help you turn yourself into a van Gogh of Excel... But I do know that when you enroll and run through this course, your Excel game will never be the same. I do believe that it will help you in a variety of wonderful ways to explode your productivity, sharpen your analytical and critical thinking skills, unleash your creativity, earn respect and admiration of your colleagues, and maybe even make yourself indispensable to your employer. I also believe it can help you become a better person.
What I can guarantee is once you enroll in this course, you'll get my gentle guidance and a goldmine of valuable ideas that you can tap to consistently practice and improve.
So, here's a handful of great reasons...
Why You Should Take This Course...
What Other Students Are Saying...
I think this is one of the best courses I have taken. Igor is one of the best explainers of Excel and he walks through both the how and why of each process. I feel I have gained a solid understanding of Excel. When procedures are explained in a way that illustrates the reasons for the steps involved, and not just showing quickly how it is done, one can comprehend the material and retain more information. He did such a thorough job that, even though I know I can refer back to his course, I doubt I will have to. This is a terrific course and I highly recommend it.
These are great courses, Igor's teaching style far exceeds other teachers that I've had. I found myself very motivated to sit down every day - even after a very busy and stressful day at the office - and follow along with at least one lesson. It usually became 2 or 3 :) The lessons are easy to follow, explained thoroughly, nicely paced and I learned a lot of new things even though I used Excel for many years. I'm looking forward to taking many more Excel Master Classes with Igor.
Diana Brown
...
Program support assistant, municipality Kaag en Braassem (The Netherlands)
I like all of Igor's different courses as they are relevant and the things he shows you can be implemented straight away into your own workflows. The individual lessons are short enough to digest easily and yet they are self-contained entities so if you have a busy schedule like I do then you can certainly follow this course even during your short breaks throughout the working day...
This is the third course that I've taken with this instructor, who I follow and always rate high. His explanations of the example solutions are thorough, clear, well paced, and well organized to maximize learning of the subject matter. I like that he repeats or restates the solution to reinforce understanding. No time is wasted. he gets to the point, and yet keeps it friendly and interesting which kept me engaged. He responded quickly to my posted questions and there's the added bonus that he'll keep updating the course to add and refine the materials - I'm looking forward to that. Great Teacher!
Enroll and Master Excel Lookups and References
Now... enroll in the course where you can Master Excel Lookups and References and achieve a greater skill level in Excel. I believe it will help you become more productive, significantly improve your processes and workflow, earn respect of your colleagues, maximize the value of your contribution to your team and become a better person.
100% Satisfaction Guaranteed
About The Instructor
I teach in Silicon Valley California as a solopreneur trainer and coach. Among my happy clients are the major companies known and admired by all, as well as some exclusive names that ring a bell to a select few.
When you learn with me, you can tap into the wealth of my 15 years of corporate-training experience across a wide range of industries.
My Other Clients Have Spoken...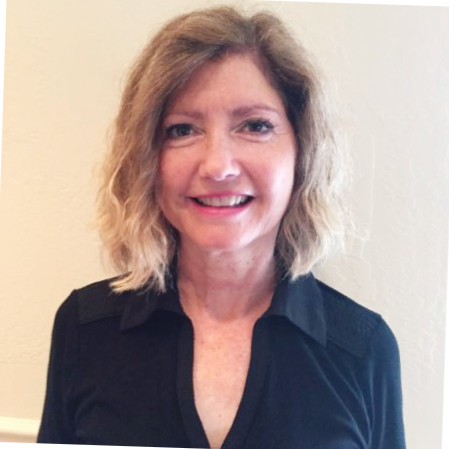 Igor is a fantastic instructor! He is patient and yet provides challenges by stepping you through a highly practical experience to learn the software. I was able to work on my own organization chart, with Igor's help to ensure it was accurately structured. If I had a question, his ability to help with a solution was almost immediate. I would take ANY class from Igor, as he really facilitates your own unique learning experience, which is ideal when learning software.
V Beeman
(Director of Employee Communications at Stanford University)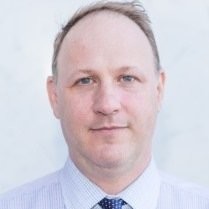 I've worked with Igor for over 10 years and have always been impressed with his professionalism as a contractor (punctuality, fast responses to emails, and flexibility) as well as his skills as a trainer: patience, subject matter expertise, and clarity in communicating topics. I highly recommend him -- whenever we're in a pinch we give Igor a call!
Stephen Fraga
(CEO/AcademyX)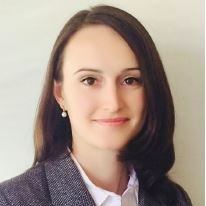 This course is exactly what I was looking for - an instructor-led, self-paced introductory course to both basic project management scheduling principles and MS Project software. I've done other online trainings, and this is the best by far.
Christina E. Mason
(Project Manager at JLL)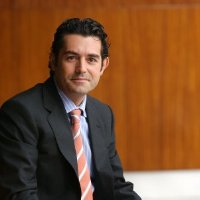 It has been a real pleasure flying all the way from Spain to attend one of Igor's workshops on Project Management. For me, Igor stands out as an excellent communicator, able to fully engage the participants in his sessions. I have enjoyed his workshop to the utmost and have been able to walk away with some great learnings that I have been able to immediately reapply into my daily work.
Jorge Bugallo
(Founder WINWINBCN)

Igor is a phenomenal professor! He understands the material extremely well and is effective in his delivery of topics and concepts. I utilized the Excel Pivot Tables Data Analysis Master Class to fine tune my analytical skills for my day job. It helped me a lot and gave me great confidence at work!
Steven Bolton
(Business Analyst - TRAC Intermodal)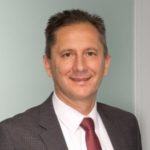 Really enjoyed Igor's 3-day project management class for a cross-functional team at ProZyme. Igor was able to get the basics of project management taught at the right pace while allowing the group to work on specific ProZyme examples. He was able to customize the class to fit the need of a more agile approach to new product development that ProZyme is pioneering in our industry.
Sergey Vlasenko
(CEO, ProZyme, Inc.)
Here's What You Are Getting:
100% Satisfaction Guaranteed
100% Satisfaction Guarantee
You are fully protected by my personal 100% Satisfaction-Guarantee. If at any time during the first 30 days you decide that you did not get valuable Excel knowledge, tips and ideas that can help you improve your skills and that you can immediately start using every day, just let me know and I'll send you a prompt refund. No questions asked.
Frequently Asked Questions
Do I need to buy a copy of Excel if I want to take this course?
May I purchase the course now and learn later?
If I need help, will I be able to ask questions in the course?
I've never used Excel before. Should I go ahead and buy this course?
​Can I buy this course as a gift for someone else?

What types of payment do you accept?
---
P.S. By the way, if you wish, you may also order this course for someone else as a gift. Just take a quick moment to think who else you know will benefit from this online Excel training and go to the checkout page. There is an option there for you to purchase this course as a gift.
---